What's included in the
PRAXIS - HOLD PLUS package?


EVERYTHING you need is included:
Unlimited productions of professional custom HOLD PLUS programs - each program is about 4 minutes in length with 6 statements
FREE use of our MP-3000 digital message computer - if required - no expensive equipment to purchase or maintain
Experienced script writers - Seasoned voice talents - messages are custom written specifically for your company
Licensed music selections - from rock to Bach - music is selected to compliment your message and your brand
Your annual investment is guaranteed not to increase based on our 3-year Service Agreement
A solid 100% satisfaction guarantee on all equipment and production services
Investment
Your annual investment is only $499
(and it's guaranteed not to increase)
If you advertise on the radio or television: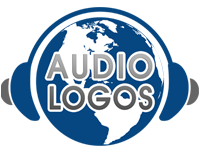 An AUDIO LOGO will reinforce your name, phone number, and website -- it's simple and very cost effective.
Order an AUDIO LOGO "tag" for use in one market for 1 year and invest only $1,279.
(Includes 2 voice-over sessions to add your special message)
Order a "full length" AUDIO LOGO in one market for 1 year, and invest only $1,679.
(Includes 2 voice-over sessions to add your special message)
Additional markets are licensed at only 10% of your original rate.
Additional annual licensing is only 50% of your original rate.
Additional voice-over sessions are only $100 within a license year.
Here's what other HOLD PLUS
users are saying...
"I just wanted to let you know about the fantastic service we receive from HOLD PLUS. Your people are a pleasure to work with, and every change we request has been dealt with quickly and expertly."
"We get compliments from customers and questions about the messages.  I think every company that's serious about their image should have a professional on hold message, and in my opinion HOLD PLUS is the only way to go."
"Finally I found Premier and the ease of the HOLD PLUS system.  They do all the work. They have scripts to choose from.  And changing the message couldn't be any simpler. We love it."
"Your service lives up to the high standard we expect.  We're learning how many sales opportunities we were missing.  More than a few regular customers have asked us about something they heard on hold."