An exclusive offer for Nexstar members

Up sell and cross sell every caller
HOLD PLUS is effective marketing
GUARANTEED
85%
of callers prefer listening to messages while on hold
48%
of callers will stay on hold longer if listening to a message
40%
make buying decisions based on information heard while on hold
34%
of callers who hang up on hold will not call back
---
W

hat is HOLD PLUS?
As a home service contractor, you must take advantage of every marketing opportunity.  HOLD PLUS delivers up-to-date and informative marketing messages to your callers who are placed on hold.  Your callers will learn about products and services, maintenance programs, employment opportunities, company standards, promotions and so much more.
---
W

ho writes the messages?
Our creative writers will write your script… Our seasoned voice actors will read your messages… We'll mix the messages with licensed music and sound effects… We'll deliver a broadcast quality HOLD PLUS program to you in record time.  
---
W

hat is the investment?
Your annual investment is only $499 and covers everything you'll need.  If you need a HOLD PLUS player, we'll provide one and you can update your messages anytime you want.  Best of all HOLD PLUS is 100% satisfaction guaranteed.  And it's also guaranteed to work.
---
What are other Nexstar members saying?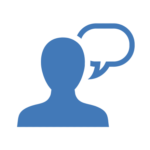 "I wanted to tell you about the fantastic service we receive from Premier. Your people are a pleasure to work with, and everything we have requested has been dealt with quickly and expertly."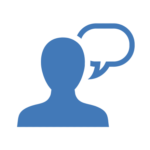 "We get frequent questions from customers about items they heard on hold.  I think every company that's serious about their image needs a professional on hold message, and in my opinion HOLD PLUS is the only way to go."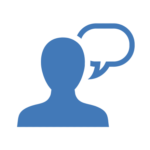 "I've used other on-hold services that were difficult.  Then I found Premier, and the ease of their HOLD PLUS service is simple.  They have scripts to choose from so keeping messages updated couldn't be easier."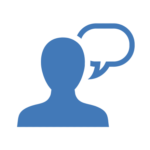 "You guys do a great job on delivering the goods. We shopped allot for a radio jingle and Premier turned out to be the best value. Everyone we've worked with from day one have all been very patient & professional."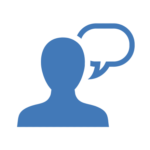 "Your service lives up to the high standard we expect.  We were missing out but now I know we're optimizing every moment with our callers.  It's been enlightening the "teachable moments" we have with our current clients."
---
What does a HOLD PLUS message sound like?
Don't wait till it breaks, Get you're A/C system serviced today. There is nothing better for your heating and/or air conditioning system than annual maintenance. Annual maintenance allows your system to work at peak efficiency year in and year out. A system that is maintained annually experiences considerably fewer breakdowns. This virtually eliminates the need for you to pay for costly repairs. You'll enjoy the peace of mind in knowing that your system is saving you money on your utility bills every time it comes on. In some instances, the energy savings are enough to pay the cost of the planned annual maintenance service and remember, We Can Fix It!
Let us ease your plumbing worries! At Service Professor, we have the experience, products, and know-how to handle all your plumbing needs. Our services include sewer repair and replacement, water service, water heater repair or replacement, and more! With a 100% satisfaction guarantee and the best warranties in the industry, you can't go wrong by trusting your plumbing needs to Service Professor.
When you call Connors a real LIVE person will answer the phone 24/7 — our office is staffed from 7:30 to 4:30 Monday through Friday and after hours if you need us all you have to do is call — our answering service will put you through with our service technician on call!
Did you know that you spend 90% of your time indoors, and that the air inside your home may be any where from 2 -100 times more polluted than the air outside your home? Mold, dust, cat dander and smoke particles can all contribute to poor air quality making your home's air a health hazard. Plumbing & AC Medic has the solution. We use state of the art diagnostic and cleaning technology to improve your air quality so you can breathe easy knowing that you and your family aren't experiencing harmful contaminants. Ask us for details, when we return to the line.
---
Anything else I should know?
The team at Premier Companies developed the HOLD PLUS concept in 1984.  Since then we've produced tens of thousands of programs for home service contractors in every state.  Our voices have also been asked to record Auto Attendant greetings, Information mailbox messages, VoIP messaging, IVR prompts, custom voicemail greetings and call center greetings.  Our creative team has also written and produced several award winning radio jingles.
---
How do I get started with HOLD PLUS?
Simply complete the form below and we'll reply to you promptly.  We'll craft your HOLD PLUS messages and within days and your callers will be comforted and asking for details about products and services they heard while on hold.