An Incredible Marketing Value

(HOLD PLUS + AUDIO LOGO)
---
What is HOLD PLUS and What's Included?
HOLD PLUS messages inform and educate your callers who are placed on hold.  You'll now up-sell and cross-sell every caller.  Feature lessor know, higher profit products and services.  Improve your caller's experience and your bottom line.
EVERYTHING you need is included, plus a solid 100% satisfaction guarantee.
Unlimited productions of professional custom HOLD PLUS messages.
FREE use of our MP-3000 digital message computer – if required. 
Experienced script writers & seasoned voice talents. Messages are custom written specifically for your company.
Licensed music selections – Music is selected to compliment your image, your brand, and your message.
---
What Does HOLD PLUS Sound Like?
Our team or creative writers, seasoned voice talents and skilled engineers have produced thousands of HOLD PLUS programs since 1984.  CLICK the arrows below to hear a few sample statements.
We wanna be your plumber… and that's why at Always Plumbing we service all your plumbing needs.  If you have a clog, a leak, an installation, a repair or simply maintenance… we have the trained team and the fleet of stocked service trucks ready to arrive at your home or business… because at Always Plumbing, we wanna be your plumber.
That's right we're the home of the $500 no frustration guarantee – When we schedule an appointment, you'll know when we're going to arrive, you'll know what you're paying for… and you'll know it's repaired properly.  Why, because if you're ever frustrated, Comfort Solutions will pay you $500.  You're guaranteed to be satisfied.
We know, sometimes plumbers arrive at your beautiful home smelling just like a goat.  And that's not what you're expecting.  At Harrison Plumbing our certified trained and drug tested technicians will always arrive on time, in uniform and smelling… well… you tell us how they smelled after they leave.  One thing we know is that you're guaranteed not to have any goat orders left behind.
---
What is an AUDIO LOGO and Why Do I Need One?

An AUDIO LOGO is a song that reinforces your name, phone number and web site.  If you use radio or television, an AUDIO LOGO will optimize your investment.  We all learned our ABC's by singing a song.  Your community will remember your company name and number by singing YOUR song.  Use your AUDIO LOGO on the radio, on TV, on your web site and in your HOLD PLUS programs.
Your AUDIO LOGO "tag" is licensed in one market for 1 year and will optimize your marketing and advertising and solidify your brand.
We'll sing your company name and phone number or web site to reinforce your brand and provide a clear call-to-action.
Creative writers, seasoned voices and experienced engineers will produce your custom, broadcast quality  AUDIO LOGO.
Your annual license enables you to use your custom AUDIO LOGO throughout your local market area and you can add markets if necessary.
---
Allow our AUDIO LOGOS to Speak for Themselves…
When Comfort Solutions introduced their "Home of the $500 No Frustration Guarantee" promotion, we produced this AUDIO LOGO:
When Comfort Solutions was looking for a contemporary identity upgrade we produced this AUDIO LOGO:
72 Degrees wanted to reinforce customers calling their telephone number and we produced this AUDIO LOGO:
A large part of 72 Degrees community is Spanish speaking so we produced the AUDIO LOGO in Spanish:
When Always Plumbing wanted a unique logo to reinforce their number, we produced this AUDIO LOGO:
---
What are Other HOLD PLUS/AUDIO LOGO Clients Saying?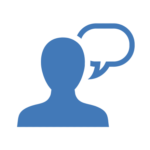 "I wanted to tell you about the fantastic service we receive from Premier. Your people are a pleasure to work with, and everything we have requested has been dealt with quickly and expertly."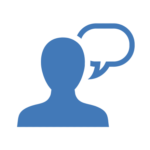 "We get frequent questions from customers about items they heard on hold.  I think every company that's serious about their image needs a professional on hold message, and in my opinion HOLD PLUS is the only way to go."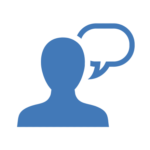 "I've used other on-hold services that were difficult.  Then I found Premier, and the ease of their HOLD PLUS service is simple.  They have scripts to choose from so keeping messages updated couldn't be easier."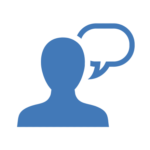 "You guys do a great job on delivering the goods. We shopped allot for a radio jingle and Premier turned out to be the best value. Everyone we've worked with from day one have all been very patient & professional."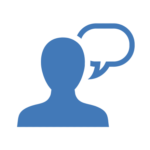 "Your service lives up to the high standard we expect.  We were missing out but now I know we're optimizing every moment with our callers.  It's been enlightening the "teachable moments" we have with our current clients."
---
What's the Investment?
Our standard Nexstar HOLD PLUS package runs only $499 annualy
Production of an AUDIO LOGO tag runs only $1279 with an annual $640 license
Your NEW Nexstar – HOLD PLUS + AUDIO LOGO package is only $999 annually.
ask about using an AUDIO LOGO in multiple markets
ask about Spanish voices
the HP+AL package is established on a 3 year Service and License Agreement
---
Let's Talk: