What's included in the NEXSTAR + HOLD PLUS package?
EVERYTHING you need… plus a solid 100% satisfaction guarantee on all equipment and production services.
Unlimited productions of professional custom HOLD PLUS messages. Each program is about 4 minutes in length with 6 messages.
FREE use of our MP-3000 digital message computer – if required. No expensive equipment to purchase or maintain and all cables are included.
Experienced script writers & seasoned voice talents. Messages are custom written specifically for your company.
Licensed music selections – from Rock to Bach. Music is selected to compliment your message.

---
Investment
Your $499 annual investment is based on a 3 year Service and License Agreement – and is guaranteed not to change
---
Here's what other HOLD PLUS users are saying…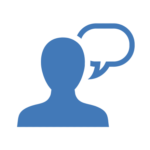 "I just wanted to take a second and let you know about the fantastic service we receive from HOLD PLUS. Your people are a pleasure to work with, and every change we have requested for our program has been dealt with quickly and expertly."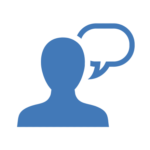 "Your HOLD PLUS service is wonderful. We get compliments from customers about the quality and questions about the messages. I think every company that's serious about their image should have a professional on hold message, and in my opinion HOLD PLUS is the only way to go."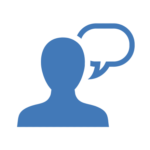 "I've used an on-hold system for years and always found it difficult to update so we would constantly have outdated messages. Then I found Premier and the ease of the HOLD PLUS system. They do all the work. They have scripts to choose from. And changing the message couldn't be any simpler. We love it."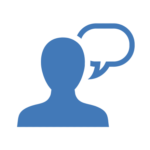 "You guys do a great job on delivering the goods. We had been shopping for a on hold messaging and Premier turned out to be the best value. Everyone we've worked with from day one have all been very patient & professional with us."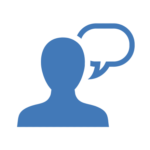 "Your service lives up to the high standard we expect.  When we implemented HOLD PLUS, we learned how much opportunity we were missing from existing clients.  More than a few regular clients ask us about something they've heard on hold. It was a "teachable moment" for our entire team."
Listen and Learn
Welcome to Comfort Zone. Do you have allergies or asthma? Did you know that most household dust contains dust mites, mold, mildew, pollen and animal dander. Many of these contaminants are circulated through you duct system and can aggravate the symptoms of allergies and asthma. For your better health, please ask us about our duct cleaning services, when we return.
How would you like to protect your home from costly and annoying plumbing problems… For just pennies a day? Introducing our exclusive Diamond Club Membership. Limited to just 22% of our clients, The Diamond Club is for people like you who love your home enough to protect it from unexpected plumbing breakdowns or devastating water damage. Ask us about the benefits of The Diamond Club when we return to the line… And secure your family's home for the future.
We at Lighthouse Services Group love finding ways to make your life easier! That's why we're proud to offer you fast, convenient credit card payment on all repairs and services. Simply provide us with your credit card information when you call in your service order, and you can complete your transaction before our technician leaves your home. It's that simple! Let us tell you more when we come back to take your call.
At Superior Roofing, our goal is your complete satisfaction. That's why we use only the finest materials, and employ only the most highly qualified technicians to install and maintain your roof. If you have a service need today and we can not address it with a price quote over the phone, we will send one of our representatives to your home to asses your problem and provide you with a no cost, no obligation estimate of what your repair bill will be. Thank you for you patience while holding, we will be with you momentarily.
If you advertise on the radio or television…

An AUDIO LOGO will reinforce your name, phone number and web site… its simple and very cost effective.
Order an AUDIO LOGO "tag" for use in one market for 1 year and invest only $1,279.
(Includes 2 voice over sessions to add your special message if you need that)
Order a "full length" AUDIO LOGO in one market for 1 year, and invest only $1,679.
(Includes 2 voice over sessions to add your special message if you need that)
Additional markets are licensed at only 10% of your original rate.
Additional annual licensing is only 50% of your original rate.
Additional voice over sessions are only $100 within a license year.
---
Allow our AUDIO LOGOS to speak for themselves…
When Comfort Solutions introduced their "Home of the $500 No Frustration Guarantee" promotion, we produced this AUDIO LOGO tag for them:
When Comfort Solutions was looking for a contemporary identity upgrade we produced this AUDIO LOGO tag for them:
During Arizona State Savings "Partner For Life" promotion we produced this AUDIO LOGO tag for them:
When a Plumber was looking to promote "fresh smelling" technicians we created this AUDIO LOGO tag for them:
When Always Plumbing wanted their community to remember the telephone number to call when scheduling an appointment, we produced this AUDIO LOGO tag for them:
---