Mayberry Marketing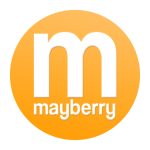 Content marketing has been our bread and butter for over 30 years. Content is the key to optimizing your on hold messages. That's why it made perfect sense for Premier Companies to launch Mayberry Marketing in 2008 to assist businesses in getting found, getting clicked, and getting results online. 
Based in Franklin, TN, Mayberry is a full service digital agency that helps successful businesses develop communication and marketing strategies using digital technology. Our clients grow their business and build relationships with buyers who are searching and conversing on line. We've had the privilege of educating thousands of businesses on effectively implementing and managing digital marketing strategies. 
Mayberry specializes in web design and SEO (Search Engine Optimization), email marketing, and video production.
Visit the website