HOLD PLUS is a turn-key package providing you the required equipment, experienced script writing, seasoned voice talents, licensed music, professional digital production, and outstanding customer service.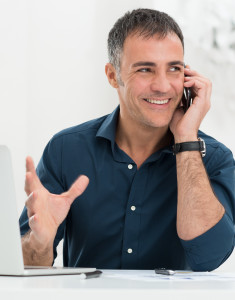 Productions can be delivered to you in digital format via email, remotely via standard phone line, on tape, or on a CD.
Our staff of script writers have written thousands of message-on-hold scripts and will work closely with you to develop messages that are just right for your needs.
Use a proven formula of production elements, or choose from a library of voice talents, licensed music and sound effects to create your own unique sound.
A managed follow up system is employed to keep your messages fresh and up-to-date. And the response to your production or service requests is unmatched.

HOLD PLUS rates are established based on a 3 year Service and License Agreement with annual pre-payment.  All packages include FREE use of our digital message computer if required,  experienced script writing,  seasoned voice talents,  licensed music and sound effects,  broadcast quality digital production,  a solid 100% satisfaction guarantee.
1 custom HOLD PLUS production per year: $ 579 annually

2 custom HOLD PLUS productions per year: $ 679 annually

4 custom HOLD PLUS productions per year: $ 879 annually
12 custom HOLD PLUS productions per year: $1679 annually

Additional HOLD PLUS programs or sites billed at a reduced rate

custom IVR, auto attendant and info mailbox message rates quoted per job
There are no initial set-up fees or additional hidden charges.
---
OTHERS ARE TALKING ABOUT HOLD PLUS:
"While taking an order for a funeral arrangement, a caller asked for details on our plant rentals that she heard about while on hold.  She hired us that day to provide all the plants for her company conference.  I can only thank you and HOLD PLUS for her inquiry."
Jim Schmidt, Hyacinth House Greener – Lansing, MI

"We get positive comments about our messages all the time.  Customers saying…"I didn't know you offered…" HOLD PLUS is a very professional promotion tool and image enhancement."
Mia Moorhead, Mail Boxes, Etc. – Lombard, IL

"If I had known how simple it was to add this professionalism to our business, I would have done it years ago."
Gillian Collins, Keys Plumbing & Heating – Demascus, MD

"Your guys are great when it comes to customer service…. this proved to be a great experience."
Bill Keeling, Two Men and a Truck – Atlanta, GA
---
CREATIVE WRITING, TALENTED VOICES, WORLD-CLASS PRODUCTION:

Enjoy these samples of HOLD PLUS statements.  A HOLD PLUS programs is generally 4 minutes in length and includes 6 separate statements.
Benjamin Franklin said, "Haste makes waste." And we agree… That's why Benjamin Franklin plumbers are trained to do the job right the first time. They never cut corners… "Splendid." The next time you need a plumber, call a Benjamin Franklin plumber. They'll fix your problem EFFICIENTLY and right the FIRST time. Thanks for your call today, we'll be right there.
---
It's time to play "Right or Wrong" with your host Josh Winkleman.  Donna, our topic today is pharmacy services. And for 200 points, is this right or wrong?  At NeighborCare, you can find specially compounded dosages not available commercially?  That's right, Josh.  Very good, Donna.  And for 500 points, NeighborCare offers a wide variety of medical supplies and home health products?  That's right too, Josh.  Excellent Donna, and today's final question for ONE THOUSAND points, You can find out about all of the NeighborCare services and even refill a prescription from your own computer?  That's right Josh and I've learned lots about NeighborCare online at NeighborCare.com.  You're our new winner Donna, on "Right or Wrong!
---
Yo dude, have you heard about the way cool deal on the new Volkswagen Jetta for only $199 a month? I mean for that price I could be sportin' a new surf board… and a new Jetta with power windows and power locks. I saw the ad on TV and now I'm checkin out all the details here at Hallmark! What's really cool is that the folks here at Hallmark Volkswagen are real smart… no, really man, they know their Volkswagens and the $199 Jetta deal is the deal for you dude… and me too dude.
---
Centurytel and the "cool products and features department" present [music climax] "Spotlight Buy." A program featuring cool products and features now available from Centurytel. Don't miss the easy payments on your phone bill, no interest, no down payment and the 30-day money-back guarantee. This feature is rated "E" for everyone and is playing now at a Centurytel office near you. Ask for showtimes and specific features when we take your call.
---
Island Telecom and Premier Companies enable you to work with the leader in the message-on-hold industry.
The Premier team understands customer service, marketing and communications. For years to come, you're callers will appreciate the attention you afford them while they're on hold.
To get started with HOLD PLUS or to get your questions answered, complete the form below and click the SEND button.  A friendly and knowledgeable representative will be in touch with you right away.  Thank you!
---