More Information
What's included in the DENTAL – HOLD PLUS package? A solid 100% satisfaction guarantee on all equipment and production services.
FREE use of our digital message computer.
(No expensive equipment to purchase or maintain. All cables are included.)
Production of professional custom HOLD PLUS programs
(Each program is about 4 minutes in length with 6 statements)
Experienced, professional script writing and voice talents
Access to licensed music selections
Access to the DENTAL – HOLD PLUS script builder with product, service and custom location messages.
Rates
Rates are based on a guaranteed 3 year Service Agreement.
Unlimited custom productions per year, only $499.
Here's what other HOLD PLUS users are saying…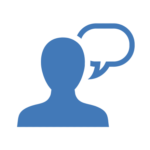 "We've had the HOLD PLUS service for about 8 years now, I felt like we needed that… it's a great advertisement for us, especially since we offer many new services. We explain to our patients how these new technologies can improve their visit to the dentist. We feel it's really inexpensive for the results we get. -Dr. Knoll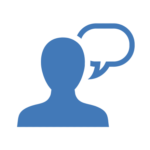 "Since working with Premier Companies with our on hold messages, there's been absolutely no problem. Service and quality have been excellent. Premier takes care of what I need when it comes to special messages about new products and procedures. They have become a real asset to my practice." -Dr. Graham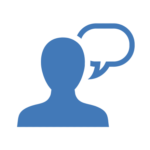 "Our Premier Companies rep has really taken care of us. I gave her some information that I felt like I needed to have on there, she put it together in no time and we had the new messages… and I just was super super happy with it. I love what they say on it and it make us look a lot more professional." -Dr. Robinson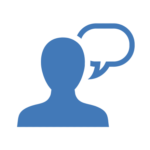 "I'm very satisfied with my dealings with the HOLD PLUS people.  I find the quality of the messages to be very good and I like the delivery method with a digital player.  It's a great value, you get a lot of service for the money you're spending.  It's valuable for us because we want patients on hold to hear about special services we offer, and not just some institutional generic messages.  I like that we have the ability to get these things updated and done quickly.  The big thing is, the price is great." -Dr. Peters
Listen Up
Press the PLAY buttons to hear samples:
Dentist Office
Are you unhappy with your smile? Do you wish your teeth were straighter, whiter or shaped differently? If so, it's no longer necessary to suffer the embarrassment of a less than attractive smile. By using modern cosmetic techniques, Dr. Garner and the team here at Dental Bliss can miraculously transform your smile into the one that you have always dreamed of, making you more attractive and taking years off of your appearance. If you would like to take our online smile analysis, visit us at dentalbliss.com.
I can remember how I used to keep my mouth closed and was totally embarrassed to smile. Then Dr. Burcham told me about the new teeth whitening technologies. I was ready to try it, and boy am I glad I did! My wife thinks I look years younger, my boss likes the fact that I'm smiling around the office, and in general my attitude has gotten much better about my appearance. Hey, if you think it's for you, ask Dr. Burcham… You'll be glad you did.
We appreciate your call today. Everyone knows that brushing and flossing are important to healthy teeth. But, did you know that your diet is also an important factor in keeping your smile healthy? Sipping on sugary beverages and snacking throughout the day may contribute to tooth decay. It's called grazing, and it's often overlooked factor of creating cavities. We'd be happy to give you more tips on keeping your teeth healthy, when we return to the line.
Are you interested in a whiter, brighter smile?  You can improve the look of your smile at Carothers Parkway Dentistry. We offer custom tray whitening to give you the beautiful smile you deserve.  Ask us for more details about how you can improve your look, when we return to the line.
Dental Lab
As dental implants continue to grow exponentially in dentistry, you can rely on the CQC implant team to assist you in all of your implant needs. As prosthetic experts, we are skilled in laser- assembled bars, over dentures, and cemented or screw retained fixed prosthesis design and fabrication.  Ask about our pre-treatment planning assistance. CQC continues to support all implant systems.
Unfortunately, human vision is influenced by uncontrolled lighting conditions as well as eye fatigue that can cause inaccuracies. That's where the Vita Easy Shade system comes in. Vident has developed this shade system so dentist and techs achieve an accurate shade match. Easy Shade provides recommendations in the Lumin Vita Classic Guide, and in the 3-D shade guide. We're using it and achieving excellent results. Ask for details about your DTI discount when we return.
Dental Supplies
Our industry recognized Mynol Articulating Paper provides reliable marks every time, in wet or dry fields. Our articulating papers are highly pressure sensitive, free of static curl, and provide markings that are easily identifiable; they are ideal for occlusal equilibration.  Available in a wide variety of sizes, and shapes including horseshoe, red/blue strips and special thin blue purchase any two (2) boxes and get the third one free!  Order yours today! 
When your Sales Representative returns to the line, be sure to ask about our Beyond Temporary Crown and Bridge materials for temporary crowns, bridges, inlays, onlays and veneers and is compatible with all composite materials!    Beyond now comes in 6 life-like vita shades: A1, A2, A3.5, B3, Bleach shade and our newest vita shade C2.  Give Beyond Temporary Crown Material a try with our buy 3 get 1 free offer: You'll receive 4 cartridges of Temporary Crown and Bridge Material in your choice of our six shades, 60 mixing tips, a 4:1 dispensing gun and we'll also add either 20 plastic or 10 Metal Tri-Bite impression trays, All for only $239.00.
---
Contact